Forty-two years and countless champions. Who would have dreamed that the Formula for Champions Sale would grow into one of the oldest and the largest annual club lamb sales offered by one producer? Online sales have changed the business of buying sheep tremendously. We have discussed having this sale online, but it's hard to do 140 head with a crew of four to six people.
We want you to have the best experience possible. We want you to see the consistency of the genetics we have to offer. We hope that by seeing the lambs live and viewing their siblings that you will have confidence in your selection. Our desire to raise the best lambs that we can to fit your needs. Our flock has expanded to include Hampshires, Dorsets, Dorset Advantage, Shropshire, Suffolk, Southdown, Natural Color and Crossbred lambs to cover shows that show by breed. During all of these years we have held true to our mission of raising the "complete meat sheep.
Join the over 300 people who attended our sale last year and the over 3,000 who watched the online stream. You won't be disappointed. Lambs sold in the 40th sale went on to win championships at many national, state and local shows. Check out the photos on our sale flyer and ads.

Thank you so much for 41 great years. We appreciate all of your visits, reports of success, and notes. But most of all we value your friendship and your appreciation of heavy-boned, structurally-correct, meaty sheep. We look forward to working with you.

FCC 2019 Ewe Information l FCC Ewe Wethers Final Sale Order 2019
Click here for viewing and phone bids.
We will not have online bidding. Phone numbers for bidding are 260-750-1561 and 260-578-1773
The sale will also be archived for those who wish to watch later.
Walton webcasting will be shooting a video of most of the lambs on the headrack this year.
It will play prior to our sale beginning around 2:00 pm EST. It will show rear shots and lot numbers on the lambs.We plan to play this video several times prior to the beginning of the sale which starts at 2:00 pm EST. We hope this will give buyers a better opportunity to view the lambs before they go in the sale ring.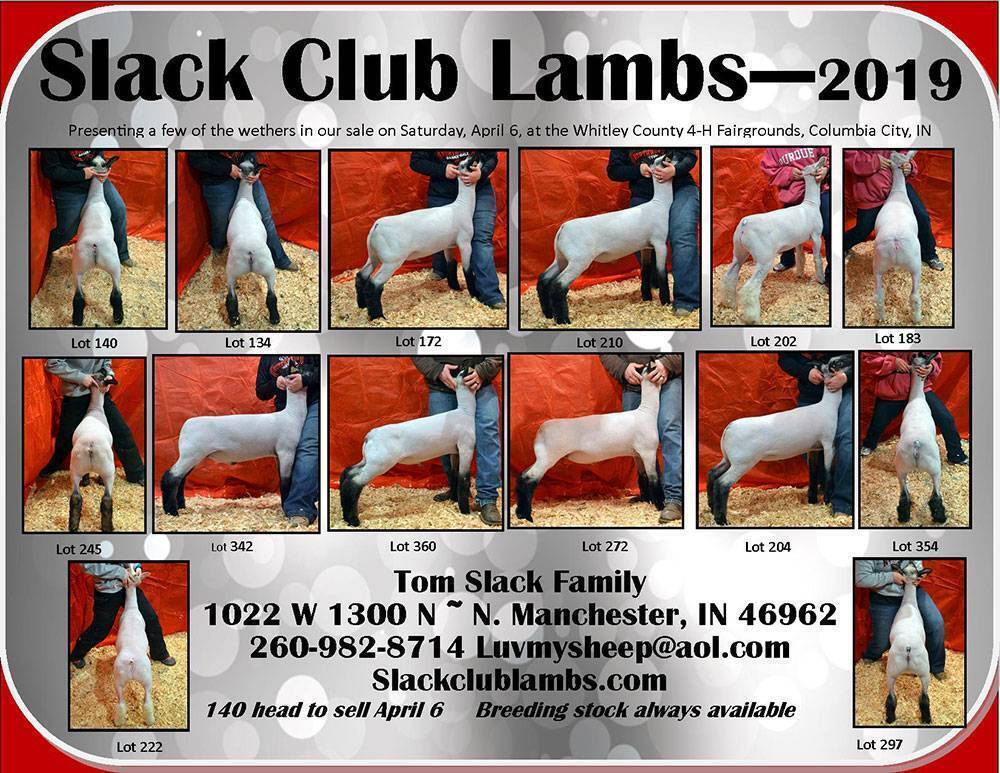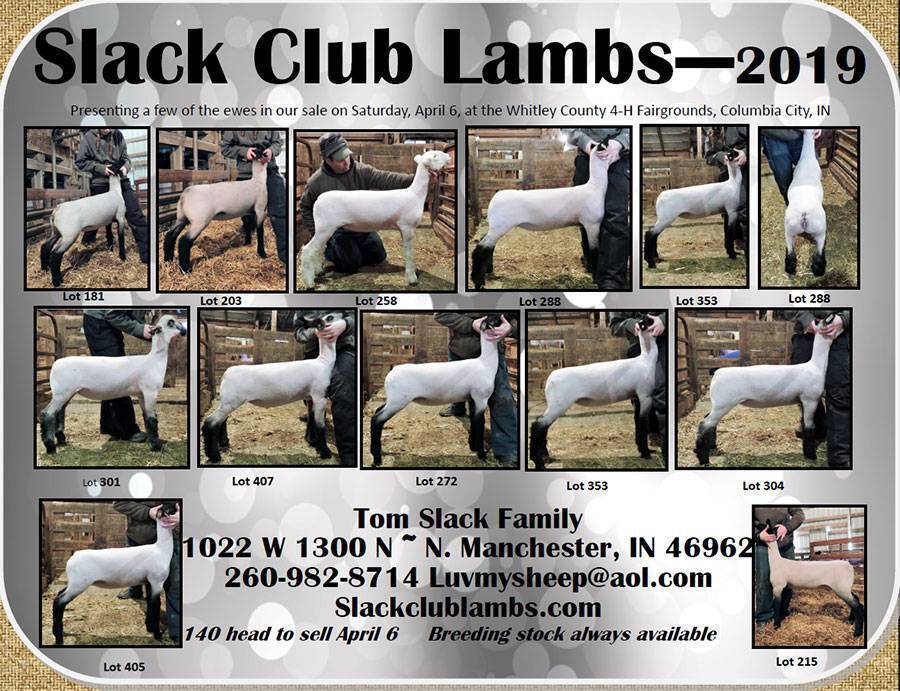 ________________________________________________________________________________________________________________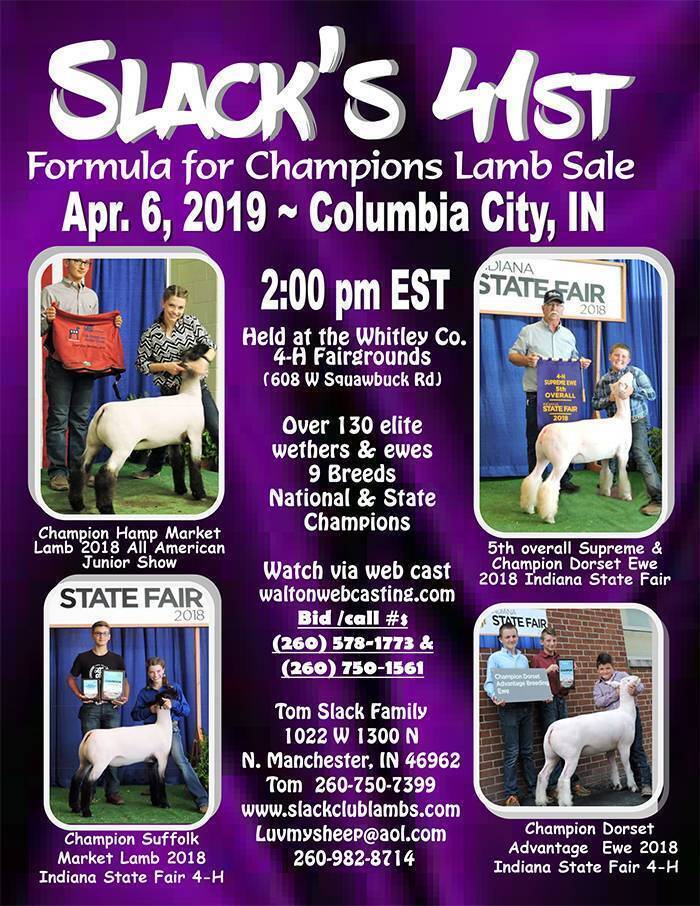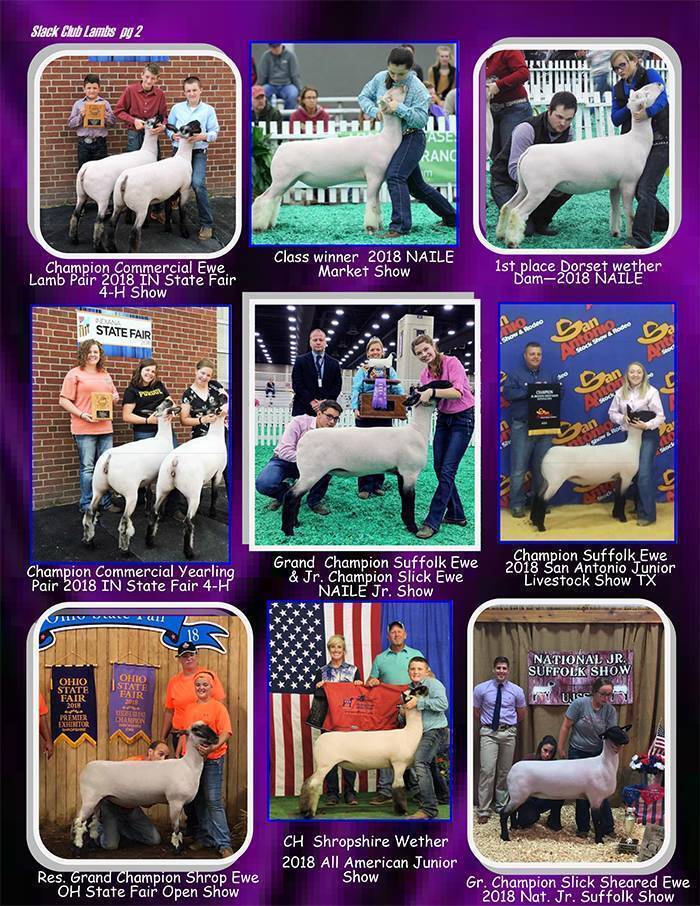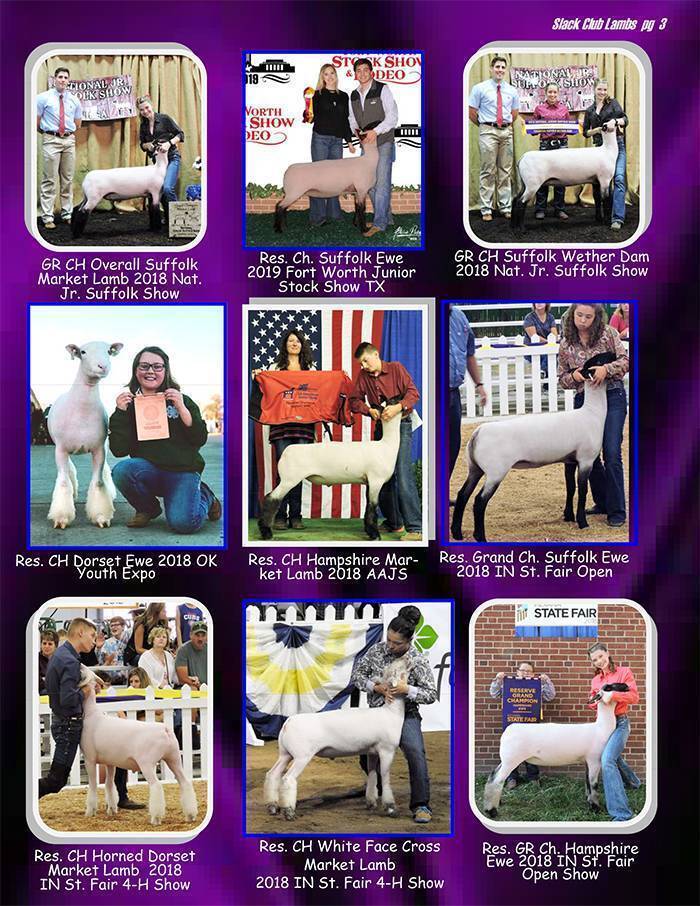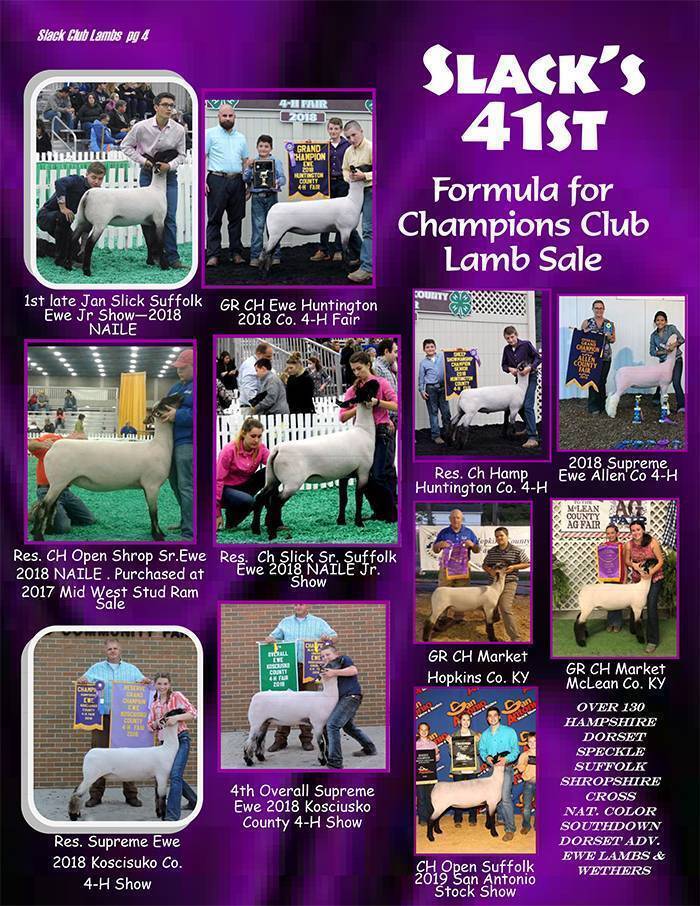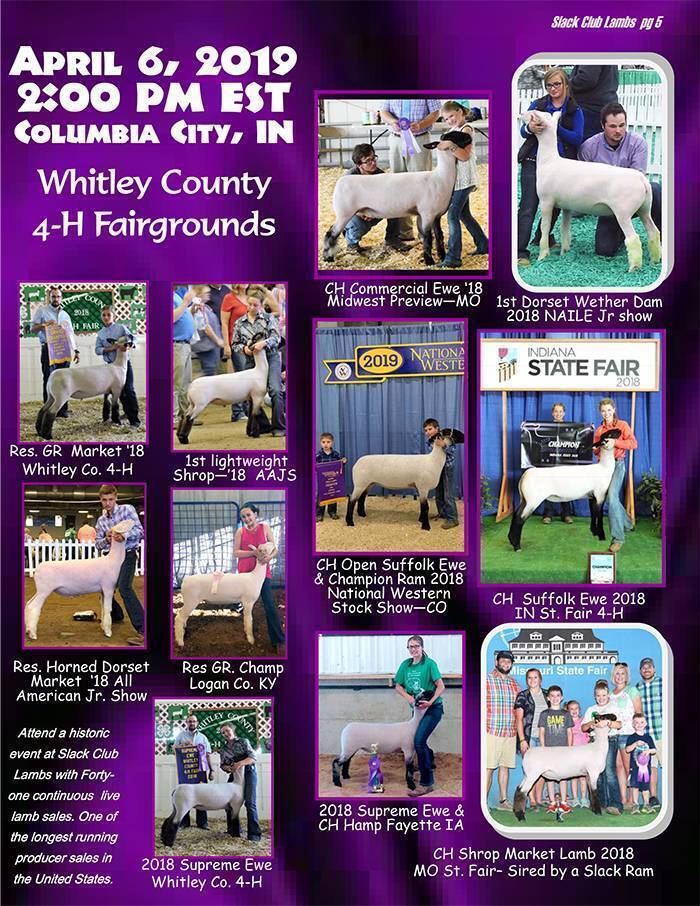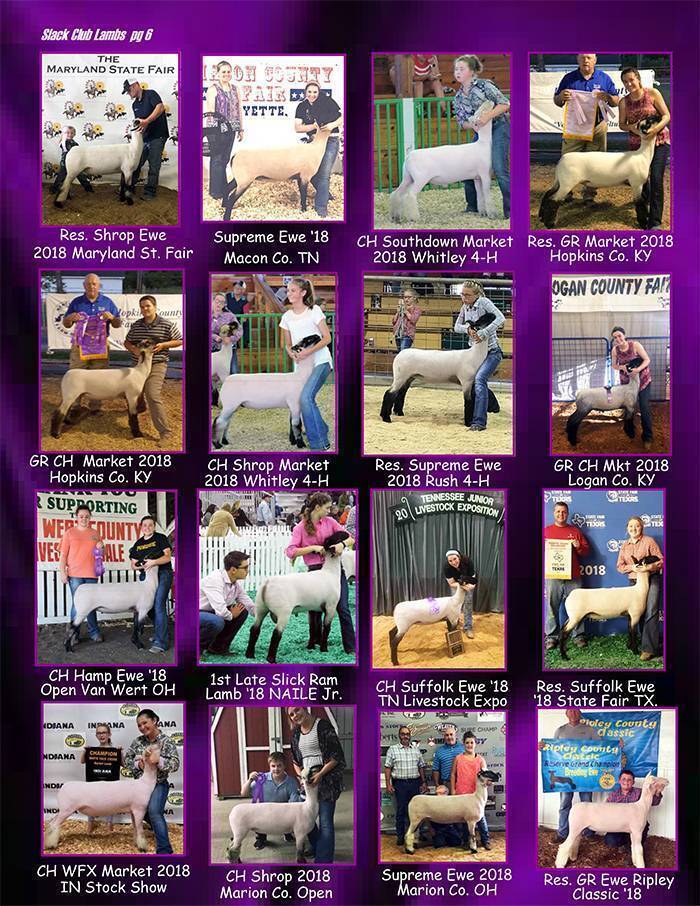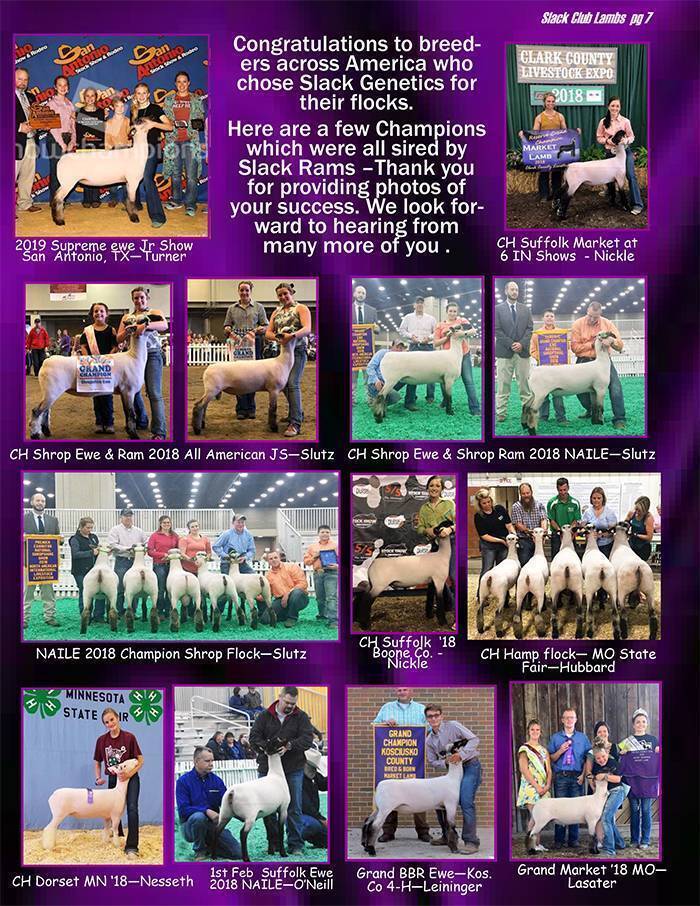 On Saturday, April 6, 2019 at 2:00 pm EST you are invited to the 41st Formula for Champions Lamb Sale. It will be held in Columbia City at the Whitley County Fairgrounds, just ½ mile south of State Road 30. Many lambs in this year's sale will be half-siblings to the champions from the past three years.
________________________________________________________________________________________________________________
FFC 35 sale report- Wether lambs ranged from $150 to $5,500. Ewe Lambs ranged from $200 to $3,200. They sold to buyers from Pennsylvania, Deleware, Tennessee, Michigan, Iowa, Ohio, Wisconsin, and Indiana. We had a great afternoon for our 35th sale. Thank you everyone!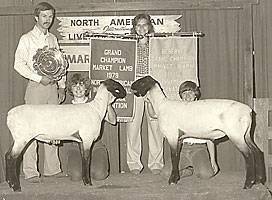 Grand Champion and Reserve Grand Champion Wethers at the 1979 North American International Livestock Show
shown by Shelly (George) Sanders and Tammy (George) Bontrager.
________________________________________________________________________________________________________________